We are a Diversity, Equity and Inclusion (DEI) consultancy that enables organisations to succeed by integrating DEI.
Attract talent
Build your pipeline of high-calibre, diverse talent
Diverse teams enhance innovation by 20%, and reduce risk by 30%
Employers with a strong employer brand experience 1-2x faster time to hire
Retain talent
FOSTER AN INCLUSIVE CULTURE THAT TOP TALENT WANT TO BE IN
Organisations with inclusive cultures are 87% more likely to make better business decisions
96% of organisations see progress on their gender inclusion programs when men are deliberately engaged
Advance talent
DEVELOP YOUR CURRENT AND FUTURE LEADERS
The #1 reason for high-calibre female talent leaving their organisation is a lack of meaningful development opportunities
Companies in the top-quartile for gender diversity in executive teams are 21% more likely to outperform on profitability
61% of women look at the gender diversity of the employer's leadership team when deciding where to work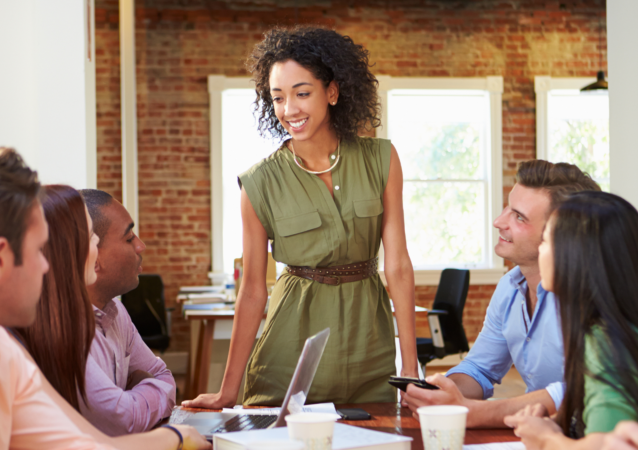 Getting Started
Need to do something about diversity, equity and inclusion but not sure where to focus your DEI efforts first?
Let us support you in determining the best place to start based on your unique needs and objectives.
Prioritise your efforts
Our results
Since launching in 2012, TDC Global has helped advance
the careers of thousands of emerging talent.
62204

Community

968

Happy clients

123

Corporate partners

7387

Careers transformed
Trusted by world-leading brands
Hear from other leaders that have walked the path with us
Director - Global Learning Culture & Experience, ADOBE

We have partnered with TDC Global because our values are aligned. We feel that we have a like-minded approach to improving careers in tech, female leadership, diversity and inclusion. We are really impressed with the strength of the partnership, with the discussions that we've had, and with the shared aspiration for making sure that our workplaces and our workforces are representative and are gender balanced.
Director, HR Business Partnership APJ, New Relic APAC

After each of the sessions, we ran the post-program survey and we saw a clear impact with the increase in understanding and confidence levels of diversity, equity, inclusion, and allyship. The participants were highly engaged and we saw them being very brave, open and vulnerable. Finally, being able to have those conversations in the team has also fostered greater connections, which we can feel ever since the workshop.
Head of Training & Certification, Amazon Web Services

TDC Global brought our vision to life and worked consistently to maximise its success. It has been an incredible partnership and we are so appreciative of the tremendous work that they have consistently put in. Every team member has supported our mission with so much enthusiasm and it's been a true pleasure to work with them. We are very proud of the impact that we have been able to achieve through SheDares and the number of women that we have reached and inspired to consider a career in technology, and provide them with pathways to entry. We look forward to continuing to drive impact together in the future.
Chief People Officer, HOYTS

The Future Leaders program facilitated by TDC Global was received so positively from our team, with many stating it as the most beneficial leadership program they've participated in. This particular group of Managers are at the forefront of our business every day, managing our cinema operations and our largest teams. It provided them with the opportunity to spend time reflecting to better understand themselves as leaders, their environment, and broaden their range of influence to development their leadership style and approach to the myriad of challenges they face.
Head of Digital Consulting, Webprofits

TDC Global put together a bespoke training for my team, and they nailed it. They understood the complexities my team were faced with, they took on our language and our challenges and made the content relevant, engaging and massively thought provoking. The team engaged and took a lot from it - mainly just wanting more and more from them!
Learning & Development Manager, en world Japan

Thank you for another wonderful workshop! The energy was inspirational, and you could feel the leadership confidence in the room growing and growing. Always awesome to work with TDC Global as we strive to make a more inclusive environment that ensures anyone from any background can thrive and succeed.
eBusiness Implementation Manager , Computershare

I came with a demotivated approach to my leadership style and how I had been performing, having not been challenged for a while except with workload. Day 2 was an invigorating day with exceptional speakers who woke 'ME' up and cleared my head.
Media Account Manager, Zenith Media

It was such a great experience, I was really inspired to meet so many fantastic women and participate in some really thought provoking and challenging workshops. I think that all of the events were excellent. Particular highlights were absolutely the dinner with a mentor which was so so so valuable and the workshop intensives.
Senior Account Manager, Canon Australia

This was the best training experience I have been to because we not only learnt some invaluable lessons from a personal perspective, we also learnt how to pass this on to our teams, whilst forging some really great relationships/contacts along the way. I really enjoyed having different presenters for each think tank - particularly as each of them were really engaging and practical.
Marketing Director, APN Outdoor

The program was well-balanced, inspiring, great selection of speakers and the dinner with a mentor was a brilliant opportunity to meet and ask questions of inspiring women in leadership. Meeting the amazing cohort of women - we had a terrific group and I learnt a lot from each of them, connected with lots of them and feel like I have come away with an inspiring network of even more women. The panel was so good and the little nuggets of gold they all offered was really valuable.
Office Manager, BCG Consulting

I found the program extremely inspiring and well thought out, the content and external facilitators were engaging. Resilience, leadership and negotiation were extremely applicable to my role and dinner with the mentor was fantastic. Very intimate and inspiring. Project management and design thinking were not as applicable to me but still very interesting. Dinner with a mentor is just amazing, this was so intimate and meaningful and I left feeling very inspired.
Team Leader, HCF Australia

I got so much out of completing the course. Personally & professionally. The Networking drinks were a great way to break the ice and meet some people prior to starting. I particularly enjoyed the Fireside Chat and listening to different opinions and stories. The Think Tanks were varied and some were more relevant to my role than others, however I took valuable feedback from every one that could still be implanted in my day to day.
Account Director, Starcom

I feel like 3 weeks on I feel even more value from this course than I did the days after. I came away with so much information in my brain I had no idea how I would implement it. As all the leaders said "practice, practice, practice" and I have used so much already and am even working with HR on my learning for internal training.
Audit Manager, HILTI

I am really grateful that I got the opportunity to join this program. The most important take-away I have from this program is that I have a different way of evaluating myself, which in turns makes me more confident in who I am. It is also great to know that I am not alone in this journey and that I am sharing the same path with so many like minded young women out there.
Community Development Adviser, Outside The Box

Working with Dream Collective has given our team a space and the tools to reflect on their individual skills as leaders as well as identifying our shared values of leadership - for planning and embedding new workplace initiatives that support this.
See more testimonials
News & Insights
Browse our latest articles, news and what's trending
Read all articles
Empowering & equipping the next generation
of emerging leaders worldwide.
Leadership Programs, Consulting & Bespoke Training